Two Northern Vermont University-Lyndon Atmospheric Sciences students are the 2021 recipients of the prestigious Ernest F. Hollings Undergraduate Scholarship awarded by the National Oceanic and Atmospheric Administration (NOAA). The two juniors, Gabby Brown and Rachel Palladino, are among roughly 100 students selected from universities across the country. This is the first time the Department of Atmospheric Sciences has had multiple students receive the scholarship in a single year.
The Hollings Scholarship recognizes high achievement in NOAA-related fields, including atmospheric and climate sciences. Each recipient receives tuition support during their junior and senior years, and a paid 10-week summer internship between their junior and senior year at a NOAA facility.
Dr. Ari Preston, Atmospheric Sciences Assistant Professor, is a former Hollings Scholar and understands the importance for his students to apply for this scholarship. "The Hollings Scholarship opened many doors for me as an undergraduate and had a big influence on my graduate school choice and field of research. I still keep in touch with many of the connections I made through the scholarship," said Dr. Preston.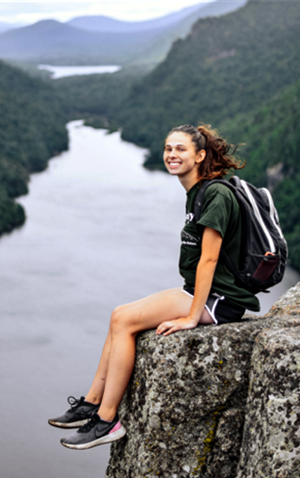 Rachel Palladino is already thinking about her NOAA internship next summer, and her future career opportunities. "I'm hoping to do work within the Ocean and Atmospheric Research or National Weather Service branches." I'm very thankful for this opportunity and hopefully this is a first step to a career with NOAA," Rachel said. This summer, Rachel interned with Dr. Preston at NVU-Lyndon in collaboration with the National Weather Service in Burlington, VT. She researched how lightning data can be used to increase lead times for severe thunderstorm warnings in Vermont.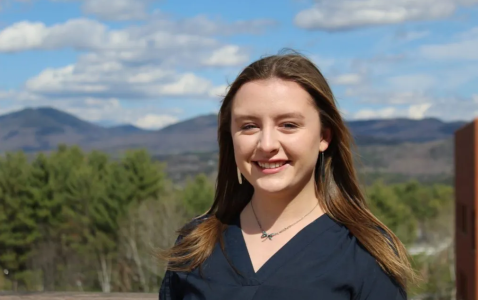 Gabby Brown wants to incorporate climate change into her NOAA internship next summer. "I'm interested in pursuing research on either climate change or tropical meteorology through my internship with NOAA. I think that this opportunity will give me the chance to expand my knowledge in the field of atmospheric sciences and will allow me to make connections will professionals and other scholars," Gabby said. She worked with Great Lakes climate datasets this summer for her internship with the Climate and Space Sciences and Engineering program at the University of Michigan.
In the spring of 2021, Rachel and Gabby attended a virtual orientation session for Hollings recipients. They will soon be choosing a NOAA facility for their summer 2022 internship in hopes of it leading to future career opportunities.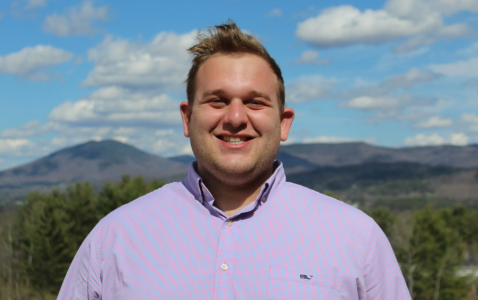 Bobby Saba was selected as a Hollings Scholar in 2020. He just completed his Hollings internship at the Storm Prediction Center in Norman, Oklahoma. "Although the summer internship was held remotely this summer, the relationships I have been able to build with my mentors and other Hollings Scholars have been second to none. Strong relationships with mentors can not only lead to jobs, but letters of recommendation for graduate school or other employment opportunities.
The 2022 Hollings Scholarship application is now open for sophomore undergraduates in atmospheric and climate sciences. Scholarship information and the application process are detailed at: https://www.noaa.gov/office-education/hollings-scholarship/prospective