The goal of the Max University Challenge is to help future meteorologists tell better weather stories by equipping them with the latest Max Ecosystem technologies.
Rob Koenig (left) and Bobby Saba (right) from Northern Vermont University earned the 2021 Max University Challenge title by building scenes that are clever, engaging and easy to understand.
When severe weather is approaching, it's critical to deliver important information to your audience as clearly as possible to help them make potentially life-saving decisions.

The team from Northern Vermont University achieved this goal with a simple grid that illustrates the projected severity levels of an oncoming storm during a five-hour period. The judges complimented the team on creating a graphic that can tell the full weather story, even if a presenter is not on camera.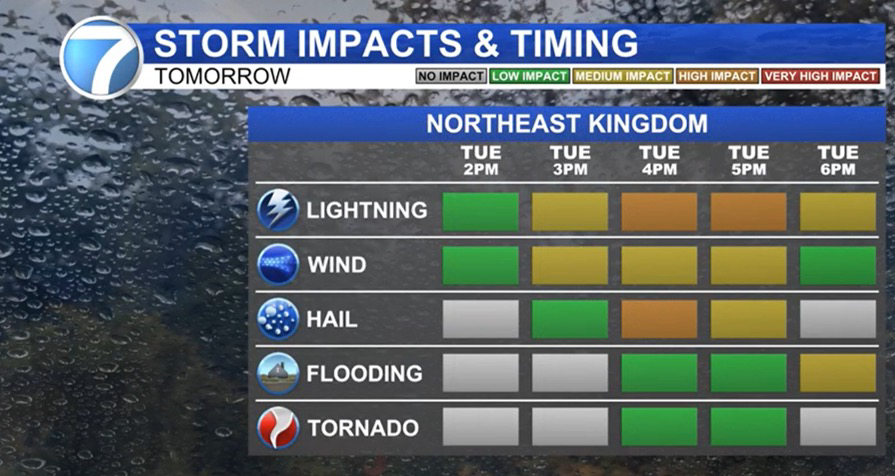 The team's second graphic demonstrates a high skill level with Max tools by first showing a region that is currently under a tornado watch, then zooming in to highlight a specific area for which a tornado warning has been issued. The graphic also includes a simple explainer on the meanings behind tornado watches and tornado warnings.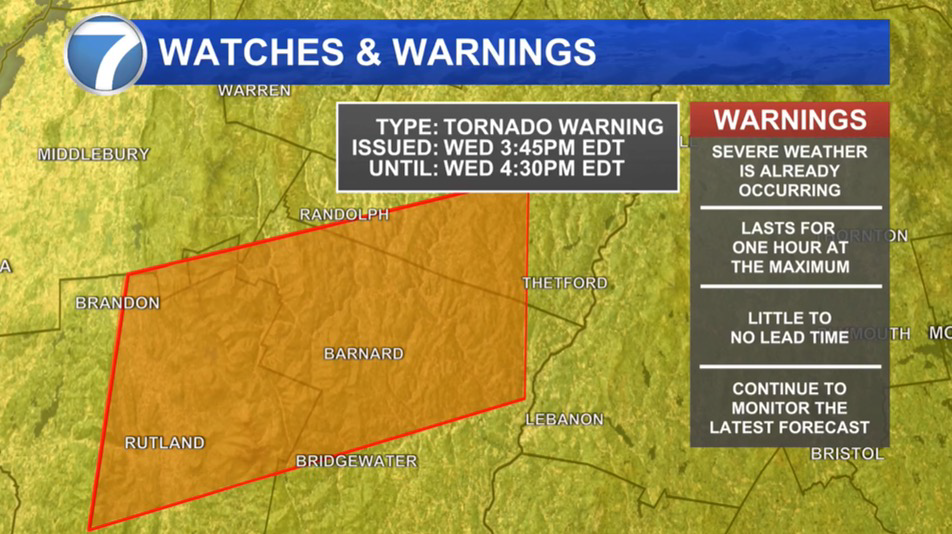 The Weather Company, an IBM Business, strives to offer meteorology students an opportunity to better understand what they can be and where they can go in their careers. We also hope that unfettered access to Max technology helps develop their skills beyond their expectations.
Contact The Weather Company today to learn more about this contest and their broadcast media products.