Local 22 / Local 44 News My Champlain Valley recently highlighted the new Climate Change Science degree coming to Lyndon this fall.
"If you want to learn about Climate Change Science, this is one of the best places to do it," said Dr. Janel Hanrahan, professor of Atmospheric Sciences at Lyndon.
The Atmospheric Science department will house the Climate Change Science B.S. degree. "We are a nationally recognized department, and have been around for 43 years. What we do, we do very well," said Hanrahan.
Most of all, the Climate Change Science degree is designed for students who want to get out and apply the science. For example, a few career paths include: policy, renewable energy, urban planning, or natural resources planning, to name a few career paths.
@TorranceGaucher @LyndonVSC @WVNYWFFF @jlhanrahan a sneak peek at the interview! pic.twitter.com/2DFc9HJPIL

— Lyndon State Weather (@lyndonweather) January 9, 2017
Contact Dr. Hanrahan to learn more.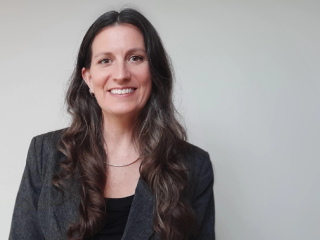 Janel Hanrahan
Associate Professor of Atmospheric Sciences
Chair, Department of Atmospheric Sciences | Director, The Climate Consensus
Education:
B.A. – Mathematics, Alverno College (2005)
M.S. – Mathematics, University of Wisconsin-Milwaukee (2008)
Ph.D. – Mathematics, University of Wisconsin-Milwaukee (2010)