One advantage and unique aspect of the Atmospheric Science B.S. degree curriculum is its flexibility. In addition to the traditional four-year pathway, we offer an accelerated three-year pathway. Transfer students or high-school students that have taken or tested into at least Calculus II can complete their degree in three years.
These are suggested pathways for mathematics, science, and core atmospheric sciences courses (and credits) required for the Atmospheric Sciences Bachelor of Science degree program.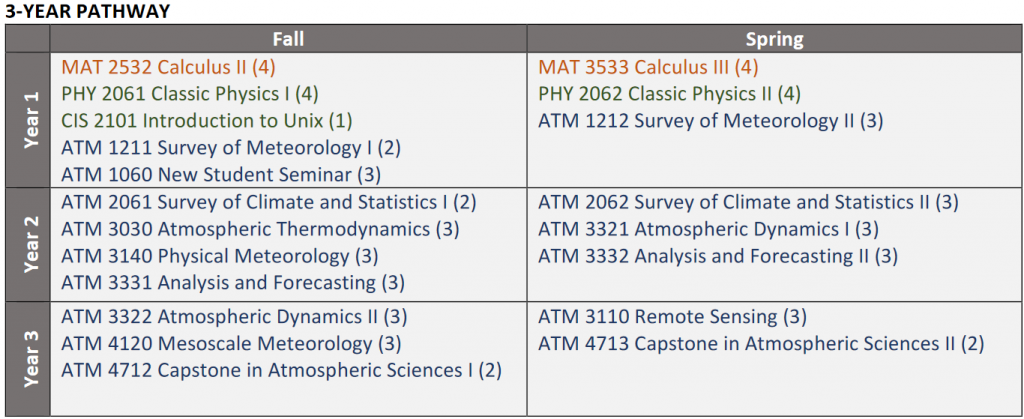 ---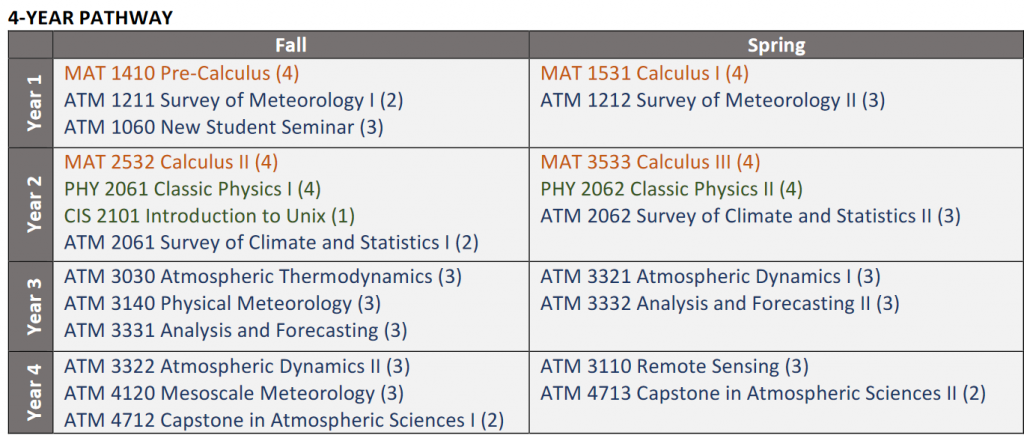 Note:These are suggested pathways only and will therefore likely vary depending on student preparation. Each student must also take courses to fulfil at least one ATM Career Concentration and all NVU degree requirements including at least 40 General Education foundation and elective credits.