The 43rd Northeastern Storm Conference was held in Saratoga Springs, NY, on March 9-11, 2018. The Northeastern Storm Conference is an excellent opportunity for students, professors, scientists and other professionals to share and learn about the latest weather and climate research.
This year's Friday evening speaker was Amanda Curran, '14 from WSFA, and recently certified American Meteorological Society broadcast meteorologist.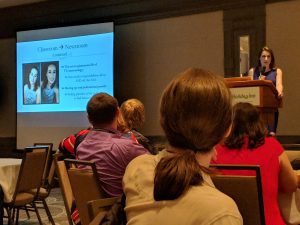 Saturday's banquet speaker was Rear Admiral for the US Navy (Retired) Dr. David W. Titley from Penn State, who is on the forefront of addressing climate change in naval operations and national security.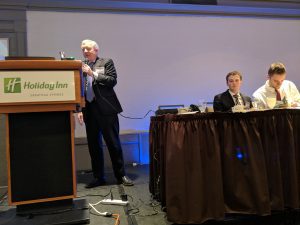 Sunday morning's speaker was Kathryn Mozer, '08, the GOES-R User Services Coordinator at NOAA.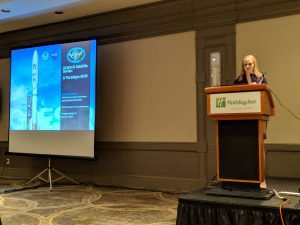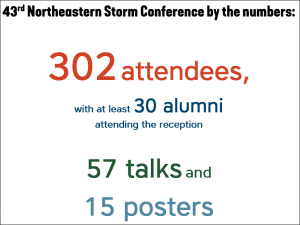 Several Atmospheric Sciences students presented their research during the poster session.