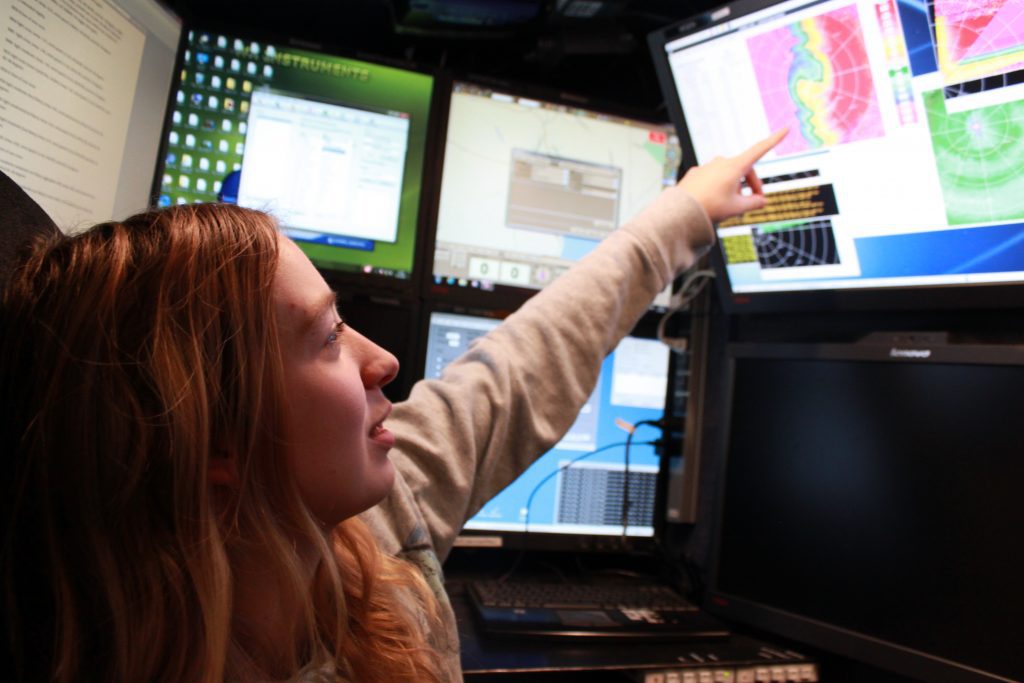 We offer many opportunities within the department for experiential learning. We have a state-of-the-art weather balloon system, which we incorporate into classroom teaching, while also assisting the local operational forecast community. Our students gain valuable experience through a variety of internships and numerous research projects. The Vermont Institute of Applied Meteorology (VIAM) allows us to hire students for client projects to solve real-world research and weather forecast problems. Students have many opportunities to work closely with faculty and staff on such projects. Our students have co-authored peer-reviewed papers and presented their work at national conferences.
Department Projects
Faculty in the Atmospheric Sciences Department are engaged in various research projects. For example, Dr. Janel Hanrahan is participating in the Basin Resilience to Extreme Events (BREE) project, which was funded by the Vermont Established Program to Stimulate Competitive Research (VT EPSCoR). The project investigates climate change impacts on the Lake Champlain Basin. It is led by UVM faculty and is a collaboration among several institutions including Northern Vermont University, Dartmouth College, and the University of Vermont. Dr. Hanrahan is working with a climate modeling team to dynamically downscale climate model projections over the Lake Champlain Basin. The team is investigating the impacts of climate change on extreme weather events in the region. Dr. Hanrahan hires students to assist with this work, which has been presented at regional and national conferences.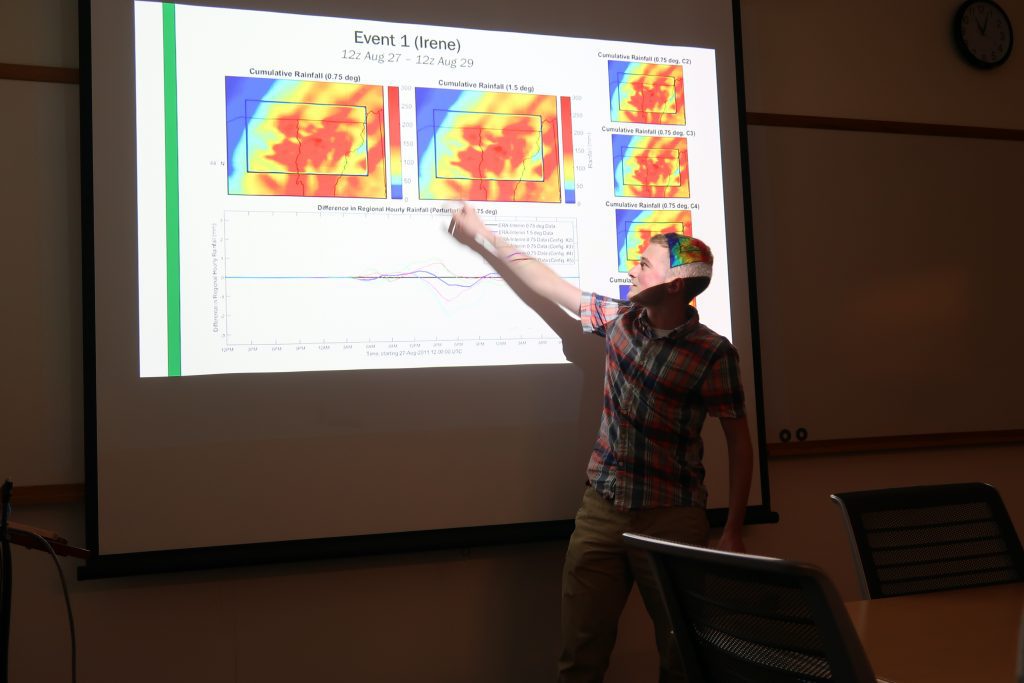 ---
Department projects examining weather and climate impacts on the electric grid have also been funded by Vermont Low Income Trust for Electricity (VLITE). Dr. Janel Hanrahan is researching trends in solar radiation across New England using a new methodology. Dr. Jason Shafer's work examines how winter weather produces power outages, to better predict their extent prior to major storms. Over a dozen students have been hired since 2014 as research assistants.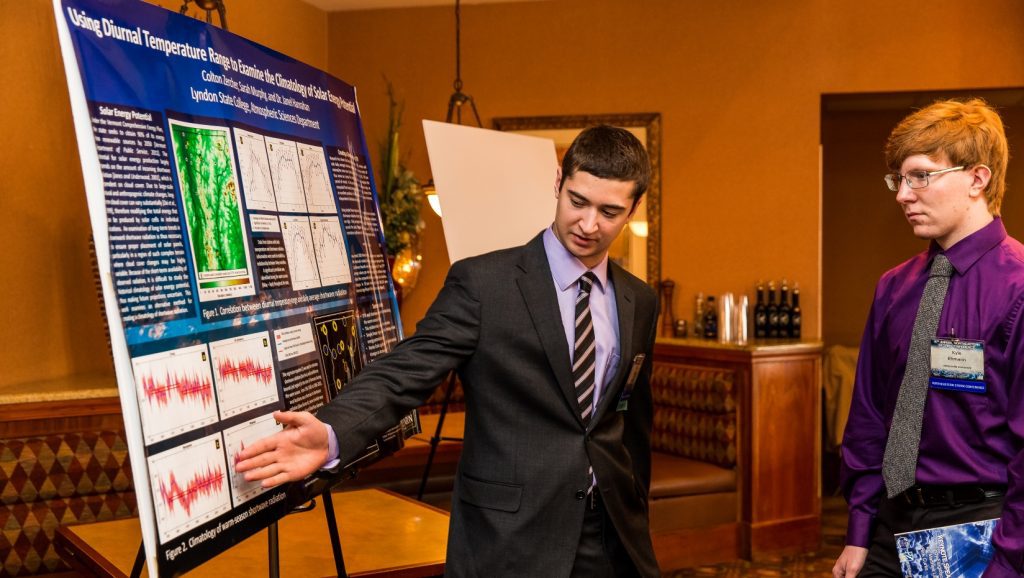 Invaluable Internships
Our students have completed internships around the country, including:
Conducting field work that examined the processes governing tornado formation
Developing a technique to identify heat bursts
Forecasting ocean weather conditions in remote locations
Producing graphics for major-market TV weather broadcasts
Observing weather on Mount Washington
Research at the National Severe Storms Laboratory
Forecasting and research at a financial services firm
Researching the influence of space weather on our environment
Forecasting at National Weather Service offices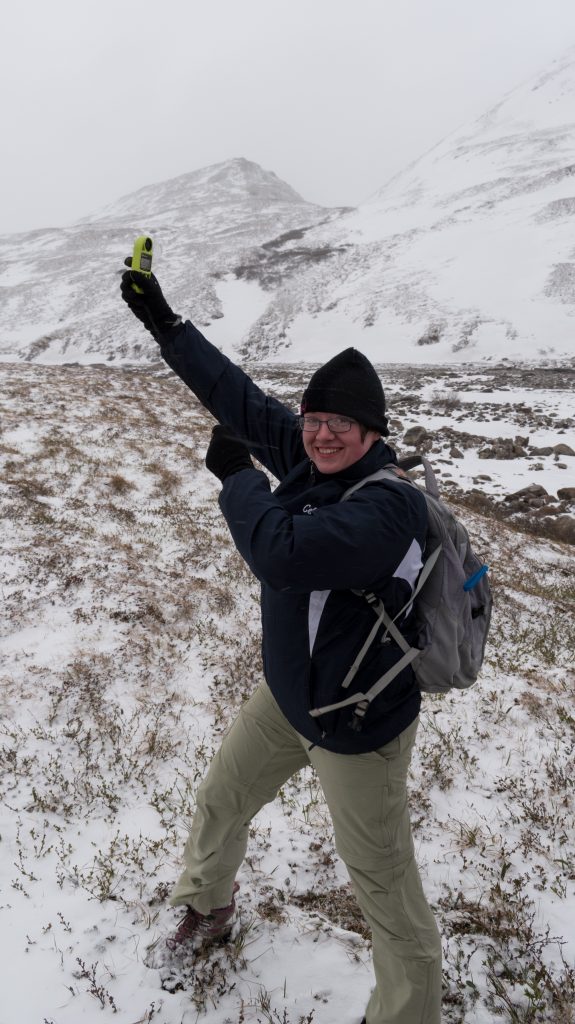 Student Testimonials
"These experiences were both incredibly positive. Both of these internships allowed me to apply the skills I obtained in my courses at Lyndon to real life situations in the news room"
"VIAM taught me how to forecast accurately and communicate my forecast effectively to clients."
"I gained real world experience and time management skills."
"…they gave me real world experience that I can now use on my resume."
"I gained experience and connections with other professionals in the field."