Do you love severe thunderstorms, blizzards, and hurricanes? Are you interested in the science of climate change?
We offer Bachelor's degrees in Atmospheric Sciences and
Climate Change Science.
Our programs challenge and engage individuals interested in solving important scientific and social problems. The Department of Atmospheric Sciences turns students' passions into professions. The success stories of our alumni are diverse, including:
graduate school or PhD research
broadcast meteorology
weather forecasting for sports teams, railroads, shipping companies, and airlines
computer programming
weather instrument building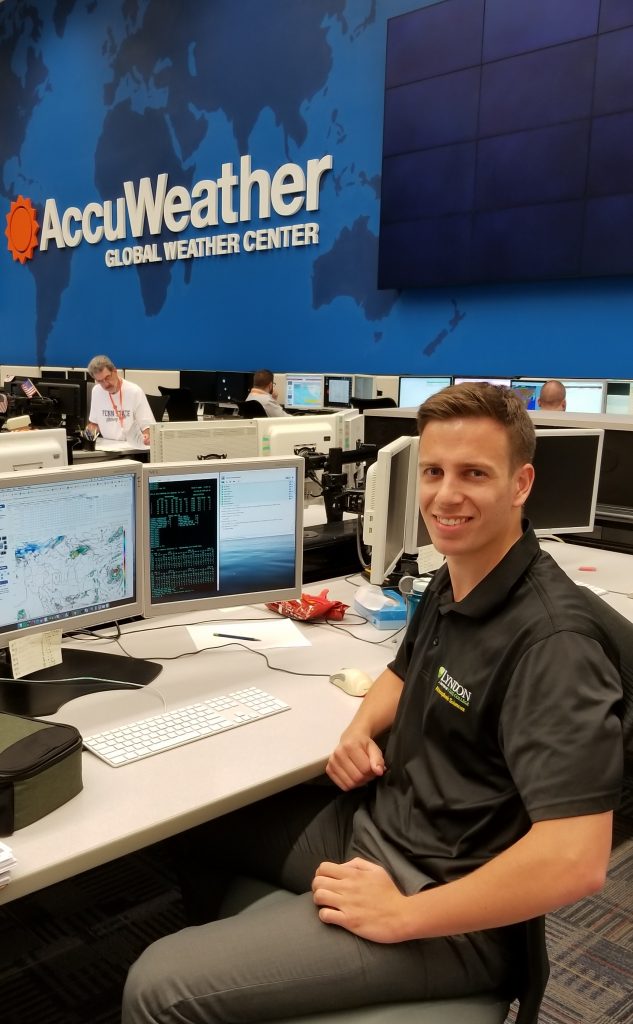 Experiential learning is happening all the time. For example, students forecast winter weather affecting road conditions for the Vermont Agency of Transportation. Some have also done research into how incoming solar radiation in Vermont could affect future solar energy production. Students record daily rainfall and snowfall accumulations and launch weather balloons ahead of inclement weather.
---
Students in the Atmospheric Sciences degree program customize their education by choosing at least one of five career concentrations: National Weather Service, Climate Change, Private Industry, Graduate School, and Broadcasting.
The Climate Change Science degree is interdisciplinary, involving faculty and courses from the Atmospheric Sciences and Natural Sciences departments.
Tuition Discount & Financial Aid
We are NEBHE eligible (tuition discount) in all New England States. Additional financial aid is available.
Transfer Students
Thinking about transferring to the Atmospheric Sciences Department? Each year we welcome a number of students who transfer to our program from other colleges and universities. Please contact the Department of Atmospheric Sciences Chairperson with any questions about the transfer process and/or for a preliminary assessment of which of your courses will receive transfer credit. General guidelines include:
Transfer credits apply for a similar course at Northern Vermont University if the course contents are similar and the number of credits is the same. This evaluation is done on a course-by-course basis by our Admissions Office under advisement from the Atmospheric Sciences Department.
Many General Education course credits will likely transfer to NVU.
If you are transferring from a non-science major and need to take Calculus and Physics, the time required to complete your degree may be four years.
If you have already taken Calculus I and high school physics, you can complete the Atmospheric Sciences degree in three years. This assumes that you are transferring approximately thirty General Education credits to NVU.
If you have taken a number of Calculus, Physics, and Meteorology courses, it is possible to complete the Atmospheric Sciences degree in two years.