This story originally appeared on AccuWeather.com
The coronavirus pandemic has brought student storm chasing trips to a halt over the past year for SUNY Oswego in New York state, but some professors are carrying on the tradition of following storms through the Plains, and AccuWeather's Lincoln Riddle was there to ride along with them and experience storm chasing firsthand.
Scott Steiger, professor of meteorology at SUNY Oswego, has been leading student trips to the Plains every spring since 2007 to chase storms with future meteorologists. On the trip, they are able to conduct research that is crucial for their future careers.
"The best laboratory for a meteorologist is outside," Steiger told Riddle. "So that's the motivation behind our storm chasing program."
Students who would normally attend the storm-chasing trip aspire to one day work in weather, and some will end up working in the Plains, so the trip often provides an opportunity to gain firsthand experience with the types of severe storms that might be less common in the Northeast.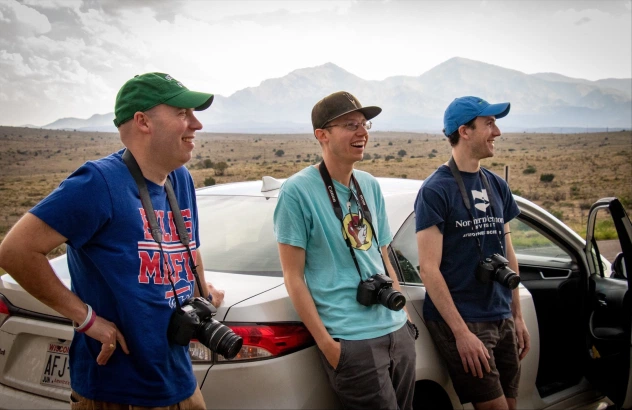 "To get experience with these storms is very critical when they graduate and apply for jobs in areas like this," said Ari Preston, a professor in the department of Atmospheric Science at Northern Vermont University, Lyndon.
Seeing severe weather, such as supercell thunderstorms that can spawn tornadoes, firsthand allows students to compare radar data to real life visuals. That way, the students will have a better understanding of what weather will develop when looking strictly at radar data.
On Riddle's ride-along experience with the storm chasers, he saw two tornadoes firsthand. One of the tornadoes was located in New Mexico, and was a brief spinup, according to Riddle. He also saw a tornado in Colorado on Saturday, May 29, near Boise City, Oklahoma.
On the trips, students practice forecasting and observing weather and comparing their forecasts to what they observe, which Steiger said is when "the real learning occurs."
"It's one thing to have assignments and look at radar data on a computer in a lab in the classroom, but to get out and actually feel this inflow and to feel what's going on in the atmosphere and to get visuals … The storms out here are very different than what we see in the northeastern U.S.," Preston said.
In addition to the educational factors for students becoming professional meteorologists, storm-chasing trips can also be life-saving for those in the Plains.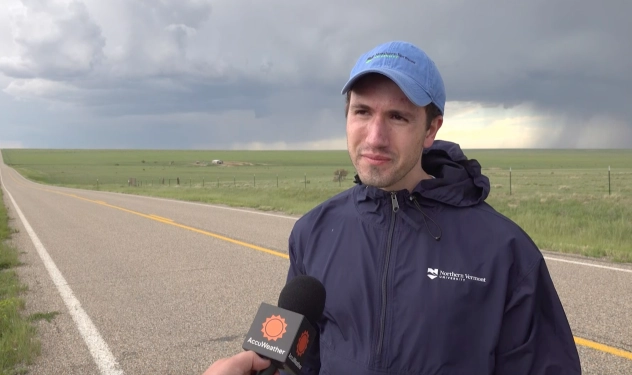 "It's not good enough to just have radar-indicated tornado warnings," Preston said. "It really helps to send pictures in, to tweet at the National Weather Service, so they can help make more informed decisions [and] put out warnings earlier."
Each year, about 15 students go on the trip. However, because of the pandemic, the student trip was canceled for the second consecutive spring.
"Because of COVID, we weren't able to bring students out last year or this year," Steiger said. "Luckily, this year I have a team of other faculty. We're vaccinated, so we can come out here and at least practice for next year."
This year, Steiger was joined by former student Jake Mulholland in addition to Preston for a storm-chasing trio.
Steiger and Preston are optimistic that the students will be able to come along in 2022.
"To be out here experiencing these storms is the thrill of a lifetime," Preston said.
Reporting by Lincoln Riddle. This story originally appeared on AccuWeather.com