Four Atmospheric Science students are now co-authors of an American Meteorological Society (AMS) publication that highlights their research findings. Their paper, Examining the Climatology of Shortwave Radiation in the Northeastern United States, was recently accepted for publication in the Journal of Applied Meteorology and Climatology.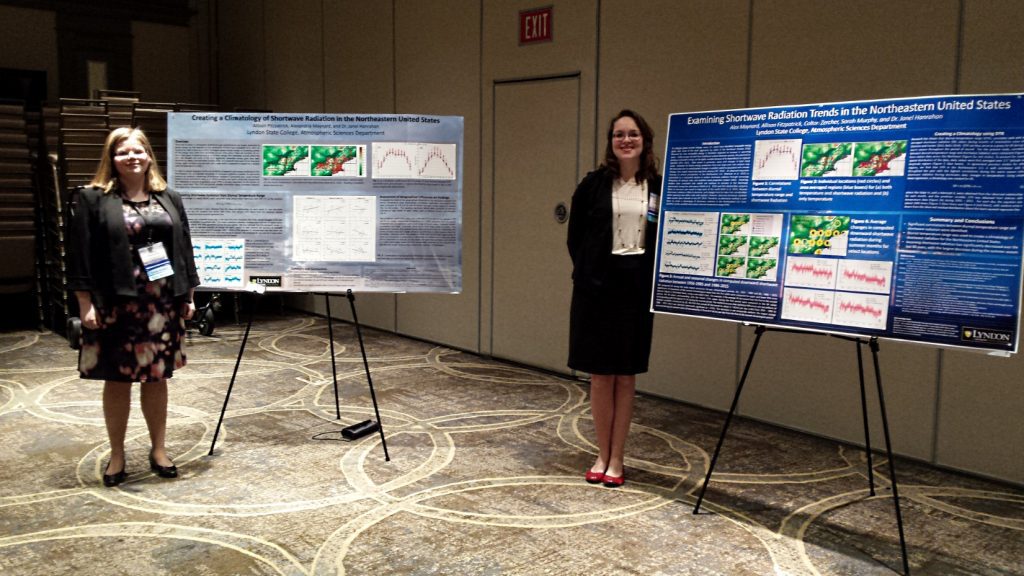 Using Diurnal Temperature to Estimate Shortwave Radiation
In order to identify long-term trends and variability of potential solar energy production in the northeastern U.S., an extended climatology of shortwave radiation is needed.
What if this shortwave radiation data is lacking?
Due to differences in radiative forcing, clear skies are linked to large diurnal temperature range (DTR) values and overcast to small DTR values thus providing valuable information about shortwave radiation (SR) when direct observations are not available
A simple linear regression was created using diurnal temperature range during 2002 – 2015 as a predictor variable to estimate long-term shortwave radiation values in the northeastern U.S.
They found that statistically significant decreases in shortwave radiation were identified, which are dominated by changes during the summer months. Because this coincides with the season of greatest insolation and the highest potential for energy production, financial implications may be large for the solar energy industry if such trends persist into the future.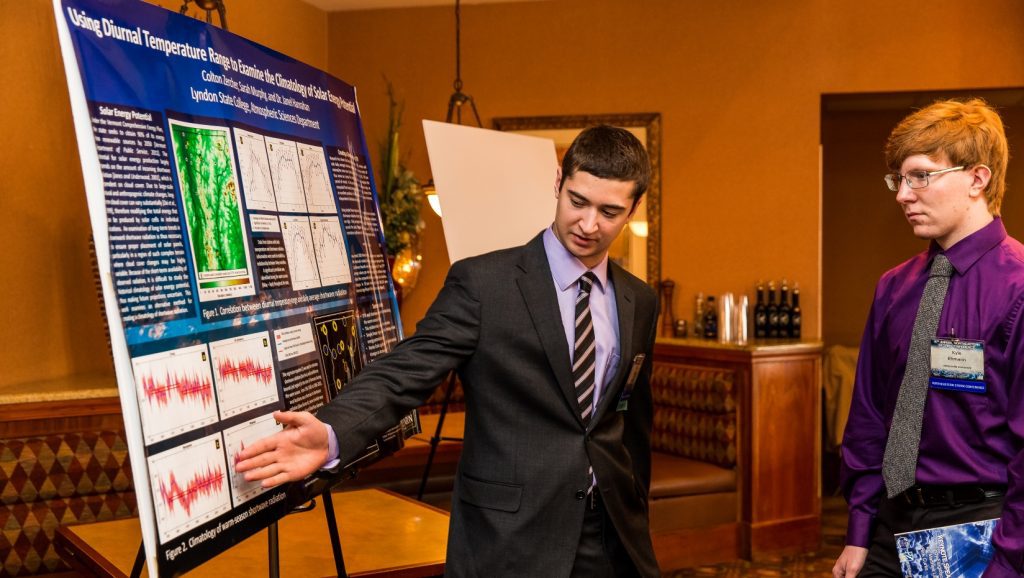 Their work contributes to the scientific understanding of climate change impacts on renewable energy resources due to changing weather patterns in the Northeastern United States.
These students recently completed internships with Dr. Janel Hanrahan. Three of the students, Alex Maynard, Sarah Murphy, and Colton Zercher, recently graduated from the Atmospheric Science program. Allison Fitzpatrick plans to graduate in 2018.